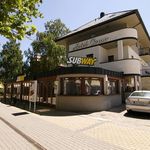 Hotel Corso is offering 18 tasfefully furnished, nice rooms for those looking for a place to stay at in Siófok. Hotel Corso welcomes small pets for your stay, so you are also free to take your four-legged friend with you. If ...
More
---
Distance of Petőfi Sétány Siófok less than 50 meter
Distance of Lake Balaton less than 50 meter
Galerius Adventure Bath Siófok distance 3 km

| Available rooms | Person | Price for 1 night(s) |
| --- | --- | --- |
Red Lake Inn is ideally located 6,5 from the center of Gheorheni, close to nature and its amazing sights. Each of the 8 rooms at this 3-star hotel have all the comforts and conveniences of home. Guests will find satellite/cable TV, hair dryer,...
More
---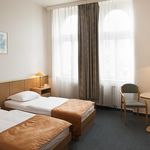 120 comfortably furnished rooms are offered by City Hotel Mátyás to guests looking for accommodation in Budapest. You may taste delicious, fresh meals in the restaurant of the hotel every day. You can browse the Internet...
More
---

Hotel Voila Constanţa is offering 14 tasfefully furnished, nice rooms for those looking for a place to stay at in Constanța. You are also welcome at the hotel for a fine local meal in the restaurant. In case you are...
More
---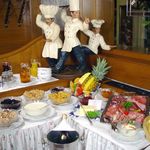 The Strebersdorferhof is a comfortable, family-friendly hotel in a quiet location on the northern outskirts of Vienna Surrounded by many typical wine tavern wine taverns in the traditional suburb is close to the Strebersdorf DonauradwegIhre...
More
---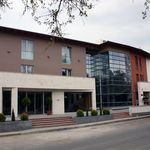 The cozy Hotel Európa *** Gunaras is situated in the center of Dombóvár-Gunaras, in a park surrounded by shady trees, in the immediate vicinity of the spa and experience pool and the Szent Lukács (St. Luke) Spa and Wellness Center. Guests wake...
More
---
Gunaras Spa distance 300 m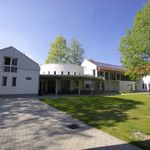 We offer 6 rooms with 2 beds in the main building. All the rooms have their own bathroom and WC. The building including these rooms is located between the caravan and trailer site and the apartment site. Thus, groups of friends and families can...
More
---
Harkány Spa distance 300 m
The Pávai Guesthouse is located in the resort zone of Hajdúszoboszló. The city center and the spa is about a few minutes from the apartment which is easy to approach by car and bus. Our main profile is the medical holiday. To do this, we provide...
More
---
hajdúszoboszló spa distance 500 m

The location of Budapest Hotel Charles is ideal: the city center with the shopping area and business world, historical buildings and tourist attractions are easy to reach. The hotel can be found on the Buda side of the capital, only a few minutes'...
More
---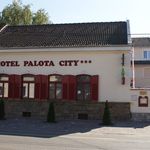 HOTEL PALOTA CITY*** We offer for our guest accomodation in the boutique-hotel type, three star level Hotel Palota City, which is located in the suburb of Budapest. The hotel with its mediterranean character and with its wonderful garden...
More
---