Accommodation Hungary, Hungary accommodation
Hotel Veritas lies in the vicinity of a busy road junction. The three-star hotel is situated 200 metres away from the Stadionok metro station and the Volánbusz bus station, from where any part of Budapest (city centre, museums, exhibition centres,...
More
---
Baross City Hotel: a family friendly 3-star hotel in Budapest city center Just minutes from Keleti International Railway Station Budapest, this classic-style, family friendly hotel offers comfortable accommodation and welcoming atmosphere in the...
More
---
Experience for children, leisure time for parents! The Wellness Hotel Gyula, the first four-star superior family hotel of our historic spa town, is situated in the vicinity of the internationally known Castle Spa of Gyula, in a beautiful...
More
---
Distance of Castle Bath Gyula less than 50 meter

| Available rooms | Person | Price for 1 night(s) |
| --- | --- | --- |
Our hotel reflects familiar elation, and lies only 300 m from the shore of the Old-lake in beautiful natural environment. Its 3 hectares park creates an idyllic place to relaxation. The historical and cultural sights of our town as well as the sport ...
More
---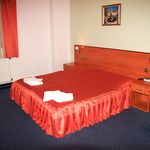 The Central Green Hotel is located in the heart of Budapest, in a quiet street opening from Andrássy avenue, between Kodály Körönd and Oktogon, just 100 meters from the Underground. All the rooms are equipped with private bathroom, Tv, minibar, ...
More
---
For the past decades, Zalakaros has won a deserved place among Hungary's bath towns. The small town of country Zala, famous for its thermal water and spa all in Europe dates back to a history of more than 750 years. The settlement having 1900...
More
---
Zalakaros Bath distance 100 m
Hotel City Inn ****, our newly built, modern, downtown, expanded hotel is located Budapest's new center, on Corvin Promenade, surrounded by dozens of shops, restaurants, right next to Life1 Wellness Center along the road to the airport (Üllői...
More
---

| Available rooms | Person | Price for 1 night(s) |
| --- | --- | --- |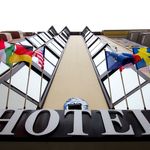 Hotel Thomas is a nice, familiar hotel in the heart of Budapest city, near river Danube in a cosy, calm street only 15 km from airport. You will find 43 spacious and comfortable rooms with telephone, shower, TV set with satellite channels, mini...
More
---

The Hotel Kapitány**** Wellness and Conference was built directly at the bottom of the Castle Sümeg. The hotel in its historical environment with its oriental style bath, special wellness services, traditional and slender gourmet dishes and...
More
---
"Total spa relaxation" • The first "all-inclusive" spa and wellness hotel in Hévíz, next to the famous thermal lake. • Pampering and relaxation utilising the lake's mineral-rich thermal water and revitalising mud. • Choose from an...
More
---
Hévíz Spa distance 300 m