Accommodation Austria, Austria accommodation
Filter accommodations
Hotel Sonnhof can be found in Rauris, situated on the area of Hohe Tauern National Park. The place is variably rich in natural sites and sporting facilities. Rauris can be easily reached from Salzburg (90km), Innsbruck (170km), Klagenfurt (230km)...
More
---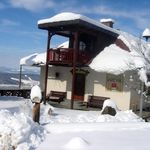 Austria's 1st eco-hotel A short extract from our multi-paged concept: * The hotel is smoke-free (Smoking is only permitted on the balcony). * ARCHE is constructed from bricks and mortar and lots and lots of wood and more...
More
---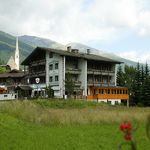 Hunguest Hotel Heiligenblut****.......welcome home! Our hotel is situated in the middle of the "Hohe Tauern" National Park, surrounded by the impressive scenery of mighty mountain peaks reaching higher than 3,000 m. Heiligenblut – one of the...
More
---
| Special package offers ! | Number of days | Price |
| --- | --- | --- |
| Short Ski | 4 day / 3 night | from 79.67 € / person / night |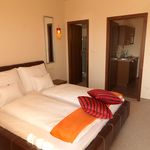 Al Faro Lodge is welcoming all guests in Podersdorf am See with 13 comfortable rooms to stay in. You are free to bring a four-legged friend along, Al Faro Lodge also allows small pets during the stay. The hotel is happy to...
More
---
| Available rooms | Person | Price for 1 night(s) |
| --- | --- | --- |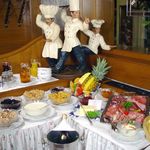 The Strebersdorferhof is a comfortable, family-friendly hotel in a quiet location on the northern outskirts of Vienna Surrounded by many typical wine tavern wine taverns in the traditional suburb is close to the Strebersdorf DonauradwegIhre...
More
---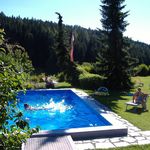 GÄSTEHAUS ELISABETH – superb mountain views, beautiful flower meadows… Our location is unique, we provide high-quality and a cosy atmosphere. The "Gästehaus Elisabeth" is situated amid the skiing and hiking paradise of "Ski amadé",...
More
---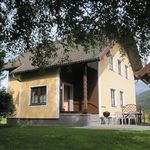 Katschberg Üdülőház is welcoming all guests in Sankt Michael im Lungau with 4 comfortable rooms to stay in. A separate toilet and bathroom are provided to all rooms. An exact and detailed list of equipment in the rooms...
More
---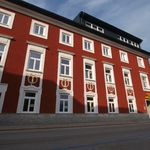 Hotel zum Heiligen Geist is offering 14 comfortable rooms to guests looking for accommodation in Mariazell. The hotel offers chield-friendly services, which will assure a pleasant stay for the complete family. Hotel zum...
More
---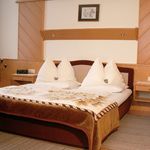 Tradition in the family business with 30 rooms in 2 floors in the heart of Friedberg. Good Austrian cuisine, exquisite wines and beautiful destinations in the vicinity. All rooms have shower / wc, radio, satellite - TV, phone and hair dryer.
---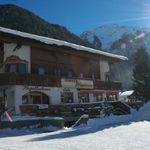 A family oriented pension in Ötztal, Tyrol, located at 1550 meter above sea level, in a friendly small mountain village, just 29 km from Sölden (150 km skislopes) and 15 min. away from the Skilifts of Hochötz (34 km skislopes). The Pension...
More
---