Filter accommodations
how far would you like to travel:
Show it
The Alex's Apartman & Guesthouse in Hajdúszoboszló opened in 2012. 4 minutes walk from Europe largest spa complex. Each room has bathroom, toilet, fridge, big LED tv with 71 TV channels, Wireless Internet. Garden, bacon, grill, stew-pot, kettle, ...
More
---
Distance of hajdúszoboszló spa less than 50 meter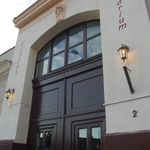 Fényes Panzió is located in Sopron near the historic city center free WIFI, free public parking, guided vine cellar tours to the private vine cellars of the property with vine tasting -historic city center with the Fire Tower: 800 m restaurants:...
More
---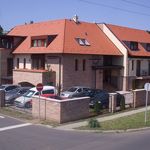 Newly built pension consisting of 21 apartments next to the entrance of the Castle Spa of Gyula. The pension has 11 double, 4 triple and 6 quadruple air-conditioned apartments, most of them with a terrace. When fully booked, we can accommodate 60...
More
---
Castle Bath Gyula distance 50 m
HRC Pension Hajdúszoboszló can be found in a calm, greeny suburb part of the town. We're waiting for our guests who wish to rest.The apartment has 10 double bedrooms, and 4 triple bedrooms with own bathroom, extra bed is available on...
More
---
hajdúszoboszló spa distance 1.2 km

Dear old and new guests! A friendly welcome to the site NAPHÁZ PANZIÓ. Napház Panzió is situated in the centre of Tiszafüred, a town by Lake Tisza and a gateway to the Hortobágy. A thermal bath, shops, the beach, fishing and water sport...
More
---
Lake Tisza distance 800 m
Tiszafüred Thermal Bath distance 900 m
Only 7 km far from Miskolc- what is situated int he gate of Bükk-mountain- is is the picturesque Miskolc-Tapolca. Its main attraction-the unique Thermal-Bath what is only in Europe can be found here. Its curative effect is assured by the thermal...
More
---
Cave Bath distance 300 m
The Stop Pension is in the centre of Debrecen in a calm and pleasant area.We have 1-2-3 bedded rooms with shower,toilet,tv,fridge and free internet connection.24 hours reception service,breakfast,laundry,money exchange and free parking lot.Be our...
More
---
Aquaticum Mediterranean Pleasure Bath distance 2 km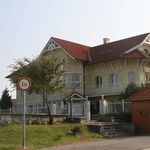 Surrounded by a lush green forest called the Loverek, Citadella sits at the base of the Alps. Picture perfect, this serene and peaceful B&B is located on the outskirts of the city of Sopron in the northwest part of Hungary. Easy to locate,...
More
---
Our pension is located in the heart of Eger, a baroque town with a well earned reputation amongst visitors. You can explore the historical town centre with beautiful and prestigious baroque and late baroque buildings only 2 minutes away from us. You ...
More
---
Szépasszony Valley Eger distance 1 km
Familiar pension in the heart of Buda. You can reach Metro (red line), trams, buslines in 1 minute. The Buda Castle, Millenáris Park, Mammut Shopping Centre.
---