The Danubius Health Spa Resort Margitsziget is the city's leading spa hotel, making use of a natural thermal spring on tranquil Margaret Island. The hotel is just ten minutes from the city centre, and boasts state-of-the-art facilities (including...
More
---
HOTEL INFORMATION Hunguest Hotels Hungary: One of the main, traditional Hungarian hotel chains, with 28 hotels in the most important holiday resorts and spas of the country. Hunguest Hotels opened its newest 4 star hotel on 1st July 2003 in...
More
---

...the place where you can find everything desired for relaxation Hunguest Hotel Erkel is situated in the Castle Garden of Gyula, in a pleasant atmosphere, girdled with ancient trees, in the neighbourhood of the boating pond and the Gyula Castle. ...
More
---
Distance of Castle Spa Gyula less than 50 meter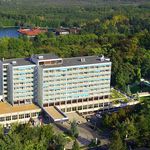 "Tradition, experience and expertise" * In picturesque green surroundings, 5 minutes' walk from the largest natural thermal lake in Europe. * Perfect place for relaxation, wellness, beauty and medical treatments and de-stress ...
More
---
Hévíz Spa distance 500 m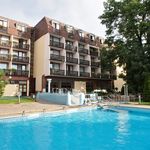 Where nature takes you into arms… Sárvár is situated in western Hungary, between Lake Balaton and Vienna by the road No 84, in the middle of an idyllic landscape, rich in waters and forests. The hotel is located in the middle of the Royal Park, ...
More
---
sárvár spa distance 1 km

La Prima Fashion Hotel Budapest is welcoming all guests in Budapest with 80 comfortable rooms to stay in. If you have a suitable portable device, you can connect to the Internet for free via a wireless network (WiFi)...
More
---
Hotel Sopron**** Window to the town, window to Sopron Sopron is 60 km far from Vienna, 90 km far from Bratislava, 220 km far from Budapest offering unique possibility to roam the region. The Hotel Sopron**** is located just ten...
More
---
Hotel Vital**** provides relaxation and refreshment for the body and soul in calm, untouched enviroment inany seasons of the year. Good general condition, recreation, entertainment. Our hotel tries to contribute with its warm hospitality to your...
More
---
Zalakaros Bath distance 600 m
| Available rooms | Person | Price for 1 night(s) |
| --- | --- | --- |
The hotel is centrally located in the most beautiful part of Szeged, on the banks of the Tisza River, close to the Chatedral of Szeged (2 km). The spacious, air-conditioned rooms with a beautiful panorama to the river Tisza feature a balcony, free ...
More
---
Anna Health, Thermal and Adventure Bath distance 500 m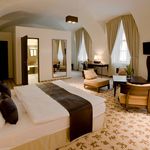 The 4 star superior category Buda Castle Fashion Hotel is named after the castle district, an elegant quarter of Budapest, high on the castle hill, on the Buda side of the Hungarian capital. Th e area is rich in tourist attractions including some of ...
More
---