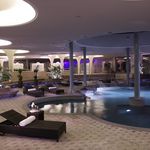 The Spirit Hotel Thermal Spa***** in Sárvár, the latest five-star-hotel of Hungary opened its doors in Spring 2008. It lies close to the "seven lakes" of Sárvár and is surrounded by beautiful forests. The centre of town is within a 15-minute ...
More
---
sárvár spa distance 1 km

The Aquincum Hotel Budapest is located in a prime area alongside the river Danube, on the Buda side of this magnificent city and across the river from the serene Margaret Island, with its famous thermal waters. The Hotel is surrounded by medieval ...
More
---

The two-storey hotel of 38 rooms, two Junior Suites and a Presidential Suite forms a single complex with the building of Andrássy Winery in the centre of Tarcal. The building complex and the vineyards offer unique opportunity for all varieties of...
More
---
Explore the world of the 6th sense! … and 5 star plus hospitality! We will tempt all your "six senses in our hotel. Your perfect pampering is based on your three principal senses: sight, hearing and touch. After you have marvelled at the...
More
---
Hévíz Spa distance 600 m

| Special package offers ! | Number of days | Price |
| --- | --- | --- |
| 4=3 aktion '13 | 5 day / 4 night | from 66.36 € / person / night |
| The magic of Advent | 3 day / 2 night | from 82.89 € / person / night |
By the opening of the five-star Hotel Divinus, Debrecen's hotel network has been crowned finally. The decent hotel wearing Mediterranean colours, which can be found in walking distance from the city centre, represents a new quality and approach in...
More
---
Aquaticum Mediterranean Pleasure Bath distance 300 m

| Special package offers ! | Number of days | Price |
| --- | --- | --- |
| 4 for 3 offer | 5 day / 4 night | from 52.32 € / person / night |
| Rmantic relaxation | 3 day / 2 night | from 68.10 € / person / night |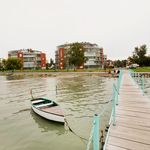 The newly built waterfront luxury apartment hotel offering 37 amazing apartments is ideal destination for those who desire for relaxation. The hotel is located in a very desirable spot, in the downtown of Siófok, within easy reach (2000 meters) of...
More
At this accomodaton you can book between the 2013-12-11 and 2013-12-11 period only minium 3 nights.
---
Distance of Lake Balaton less than 50 meter
Galerius Adventure Bath Siófok distance 1 km
Petőfi Sétány Siófok distance 1.6 km
Surrounded by 5 massifs in the Prahova Valley, Predeal Comfort Suites has a sauna, fitness centre, an indoor swimming pool and spa facilities. The Clabucet ski run is just 2 km away. Predeal Comfort Suites has a bar and a Lebanese restaurant...
More
---

The Fórum Hotel is located in the historical downtown of Pécs, a few hundereds meter far from the Széchenyi and the Kossuth Square, in the neighbouring of the Árkád Shopping Center. The main bus station (200 m) and train station (800 m) are...
More
---
Elegance, comfort and memorable experiences. If you would like to treat yourself, your nearest and dearest, or your colleagues to a few unforgettable days, visit one of the most beautiful parts of Hungary, the Mátra Hills, and the hidden jewel box...
More
---
| Available rooms | Person | Price for 1 night(s) |
| --- | --- | --- |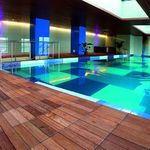 Located in the historic centre of Cluj-Napoca in a quiet street, close to the City Hall and the Central Park, City Plaza Hotel offers comfortable accommodation in a classic, elegant style. The property is also close to many commercial...
More
---